Making California Safer
Since 1948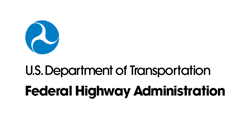 Highway Guardrail is Our Expertise!
C&W Construction focuses on both highway safety projects and all types of commercial fencing. Our quality finished products are strong, durable, and designed to integrate with existing construction and surroundings.
We install a full range of highway safety products including midwest guardrail system, thrie beam barrier, w-beam guardrail, steel backed timber or wood guardrail, end terminals, crash cushions, and vehicle barriers. In addition, we are an authorized supplier of parts and assemblies for all of the above items. We also supply crash cushion equipment such as, ADIEM and a wide range of barricades for highway construction projects.
Construction Services We Provide
C&W excels in projects that demand automated or sophisticated production techniques. This approach creates a higher quality result and usually a lower cost for the customer. Our innovative production team analyzes each job and determines where added efficiencies can be built into the process. Our commitment to innovation and technology sets C&W apart from the competition.
Our Commitment to Quality
Over the past decades, C&W has built an expertise and commitment to quality that is difficult to match. We look forward to the future and the ability to use emerging technology with our innovative approach to exceed our customers' expectations. Our goals will continue to be the satisfaction and respect of our customers and the communities we work in.